Being Tea Petra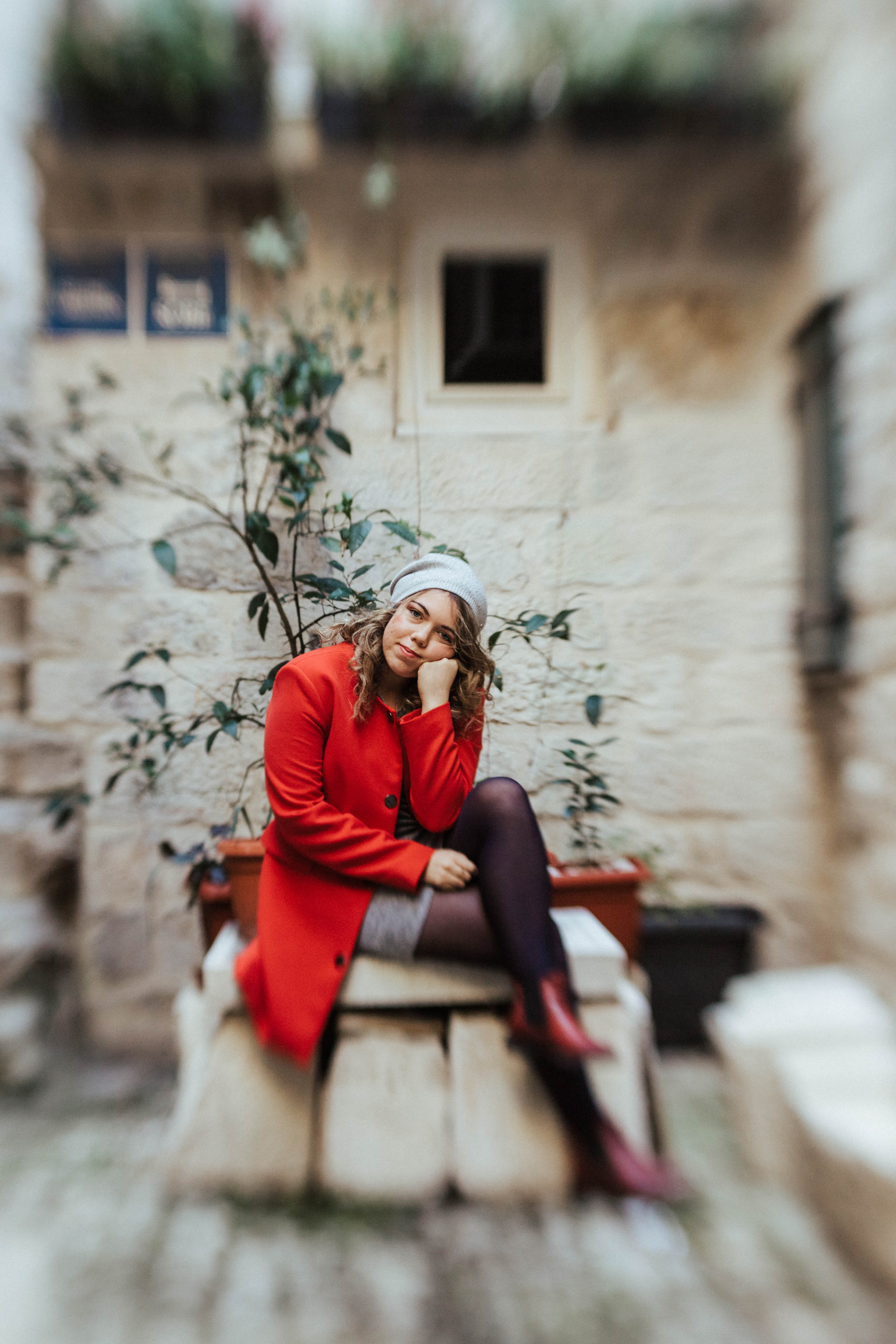 Hey you! My name is Petra, Tea Petra. Yes, two names but not two characters. My soulmates are violin, camera and my time. Ou, and, yes. To mention - Going to restaurant? Jogging? Even surfing on the internet? Let's plan it 'cause time management is weapon to make art better.
ADORING: dancing, walking, reading, writing, posing, playing, being argumentative, idealizing, brainstorming, analyzing, loving, kissing, exploring, listening, eating, bathing etc. Sometimes I watch TV and Netflix.
PETS: 100% dog person even Jordan Peterson suggested me to touch every cat on the street.
Yes, I'm friendly but I need ''Tea's time'' every day. In 30 minutes I can recharge my batteries. I'm the lucky one 'cause I live in Dalmatia so I can implement a holistic lifestyle.
My virtues are nobility (help and give) and magnificence. So, if I'm not an artist I would be the doctor.
"Don't walk in front of me… I may not follow
Don't walk behind me… I may not lead
Walk beside me… just be my friend"